CRA Audit Assistance and Representation in Newmarket Ontario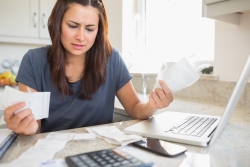 It can take the CRA several years to catch up to you for back taxes, but once they do, they will relentlessly pursue you for their money. Whether you owe back taxes, are the victim of a tax lien, or have any other CRA tax problems, contact Newmarket, ON CPA firm Moaaz M. Sheikh, CPA, CA now. We understand that you're feeling stressed and overwhelmed, so when you turn to us for tax help, you won't have to speak to the CRA yourself. We'll stop the uncomfortable phone calls and will represent you before the CRA so you don't have to deal with them directly. We have years of experience working with the CRA on behalf of our clients, so we know how to speak their language and negotiate with them for the best outcome.
Tax Relief Solutions for Businesses and Individuals in Aurora Newmarket Keswick
&

Bradford
We pride ourselves on discrete and affordable tax resolution for individuals and businesses. We assist you with your CRA Tax, GST/HST, Payroll, etc. problems and get you the peace of mind you deserve. Our methods are timely and affordable, so call us now at 905-458-3351 or request a free initial consultation online.