New Business Startup or Acquisition Tax Assistance Newmarket ON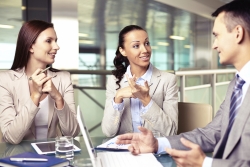 Moaaz M. Sheikh, CPA, CA is a valuable resource for new business owners. In today's rapidly evolving business climate, we offer the financial clarity and technical competence to make your new business venture a success. We advise you on how to avoid common business problems, minimize tax liabilities, and put suitable accounting procedures in place.
Your business entity has a significant impact on tax liability, so first we'll explain all the options and recommend the structure that will bring the most tax advantages. We'll also design a comprehensive tax planning strategy to limit tax liabilities and maximize profitability. As your business evolves, we'll adjust this plan to make sure you're taking advantage of all available tax deductions and credits. But, our role as your trusted business advisor doesn't stop there.
We know that a strong business plan is essential for any new business. We'll work with you to create one that clearly outlines your objectives, so you can acquire financing and stay on track to reach your goals. Finally, we'll show you how to select and organize your accounting software to accurately record financial data and easily monitor expenses.
Your Trusted New Business Advisor in Aurora Keswick Newmarket
&

Bradford
Contact our CPA firm today at 905-458-3351 or request your consultation through our website to learn more about our new business advisory services.