Personal Tax Planning/Preparation Services Newmarket ON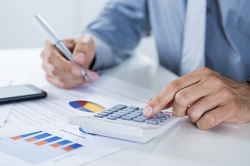 Moaaz M. Sheikh, CPA, CA is committed to developing money-saving tax planning strategies for businesses and individuals. Our Newmarket, ON CPA firm takes a proactive approach to tax planning that helps our clients realize significant tax savings. We're more than accountants; we're skilled tax practitioners with years of experience working with the Canadian tax code.
For our small business clients, we understand that tax compliance is an ongoing project. Business decisions you make during the year often have tax consequences. We have the foresight to help you consider the possible financial outcome before you make a move that could increase your tax burden. When you rely on us for tax advice, we'll manage your tax obligations throughout the year to ensure there are no surprises at tax time and you never overpay.
For individual taxpayers, we offer tax planning techniques that will keep more of your hard-earned money in your pocket. We'll look at your complete financial situation and make recommendations to reduce taxes now and in the future.
If you are planning on working in a foreign country, we can help you with optimizing your personal tax situation. If becoming a non-resident of Canada for income tax purposes is your best option, we can help you ensure that you are optimally able to severe your residential ties with Canada for tax purposes.
Tax Planning for Businesses and Individuals in Aurora Keswick Newmarket